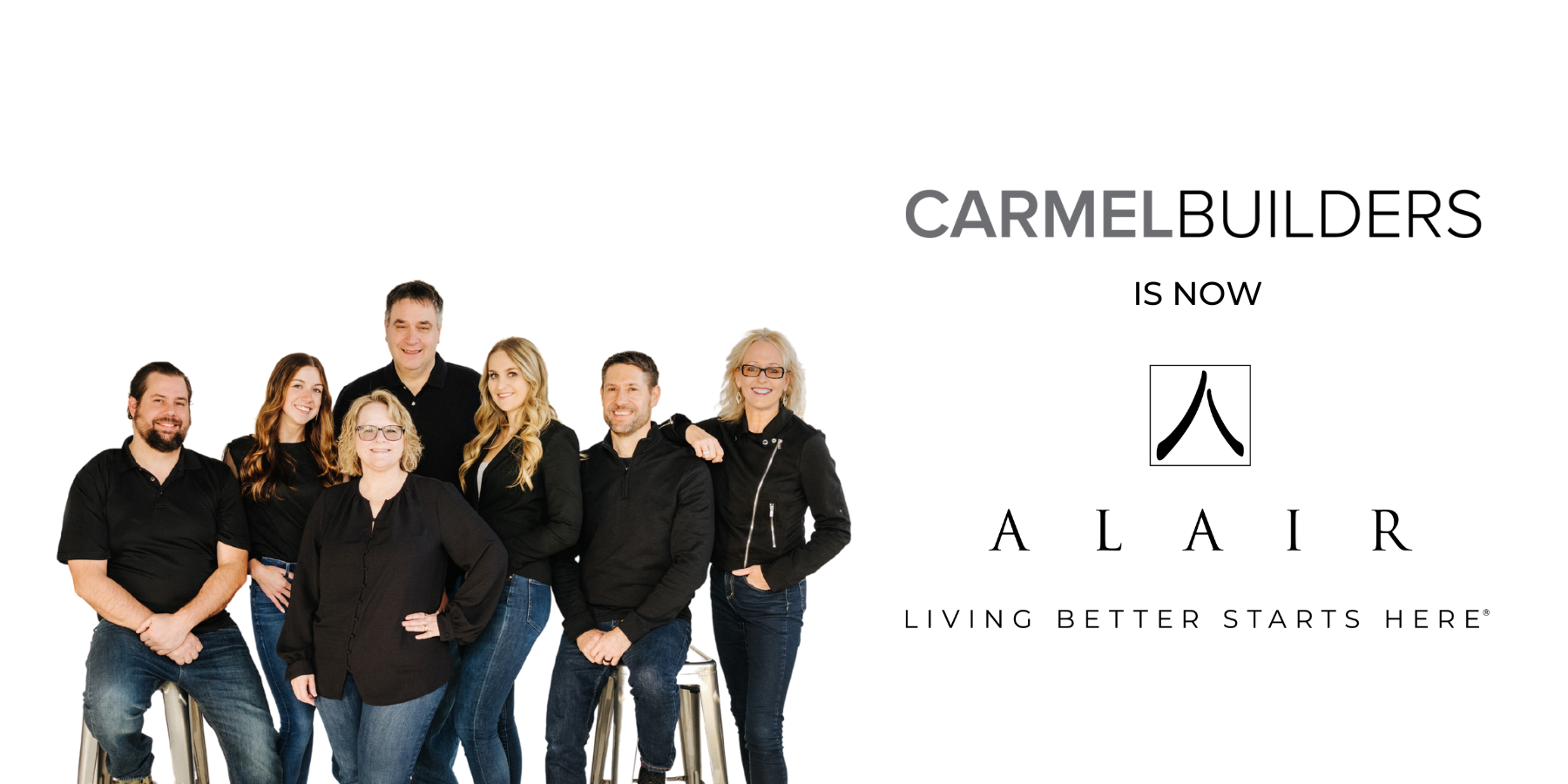 Carmel Builders is proud to announce its partnership with Alair Homes!
Please click here to learn more about the transition to Alair Homes Milwaukee and visit the new website.
We Believe In…
Building On Passion and Possibility
---
We'll be your partner in creating functional, comfortable, and beautiful spaces that are designed to create beautiful moments and memories.
Turning Possibilities
Into Realities
---
Your project starts by designing solutions together that will deliver the results you want.
Passionate About Lasting Value
---
The most enjoyable experience comes from understanding all the details before your project begins. We ensure that everyone is clear about what needs to be done and because of our process, you will have a project that is organized and structured.
Improving Homes.
Improving Neighborhoods.
Improving Lives.
---
We believe in the positive impact a space can have on you, your family, and your community when created with all three in mind.
Carmel's commitment to ensuring a quality product and making the client happy stand out and made for an exceptional experience.
Superior problem solvers and expert craftsmen. Most importantly, they were very personable and caring with our young family. Attention is in the detail and they are rockstars.
They were fantastic. We can't speak highly enough about their profes­sionalism. They met and exceeded all of our expectations.
…They are incredibly profes­sional, up front, and responsive. They stand by their work and do quality remodels. We have been so pleased with our experiences.
Building or remodeling doesn't have to be chaotic, and we have over 43 years of experience to prove it.
Copyright © 2023 Carmel Builders, Inc. Menomonee Falls, Wisconsin. All Rights Reserved.